Hey Reader,

​
Living things are soft, tender, pliable, malleable, they give in to touch. They are warm, fleshy, scarred, burnt, stressed, lost, and eager. They sprint ahead before running back, tail between the legs, until strong enough to challenge the windmills again. Dead things are hard. Rock, stone, wall, cement, buried bones. Unyielding.
​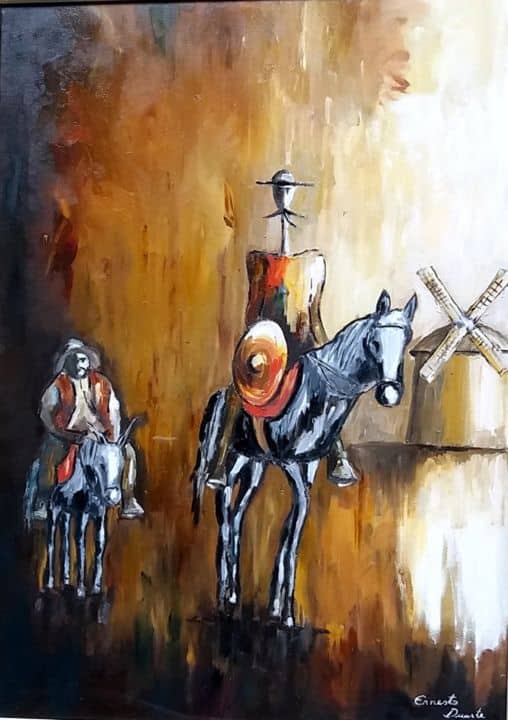 ​
​
Living things give in to touch. Press the skin of an apple or the skin of a woman and it touches back. Dead, hard things don't know what it means to give.
​
Living things are malleable. What they were at birth is never what they are at death. Malleable, capable of a thousand different shapes without cracking. Dead, hard things are unchanging, always the same, even when the circumstances have shifted. They can only ever crack.
​
Living things are scarred because not cracking doesn't mean they don't remember. The mind remembers in images, flashes, nightmares, and the skin of the living things grows physical landmarks. The skateboarding phase on the right knee, the weird hump left over by the broken ankle, stretch marks after a pregnancy. Living things get hurt and recover. Dead, hard things only chip away.
​
Living things, above all, are returners. They always return, find a way. Hard things fall and remain lying. No stone, no buried bone, no granite hall can ever move without something that moves them.
​
Living things are soft, pliant, tender, giving, warm. Dead things are hard, strict, they crack.
​
Living things grow in the cracks.
​
​
---
​
One thought
When you feel you're cracking under pressure, soften up. You're trying too hard.
​
Stay slow,
Marin​
​
​​
P.S. This newsletter is free to read, but not cheap to write. To show your support, forward this letter to someone you think might enjoy it. It really does help! 😊
​
P.P.S. Seeing this newsletter for the first time? Read the previous editions and subscribe here.
​
​